At Magic Roofing, we believe in doing things right! So we really do care! Every time a customer leaves feedback, we listen. To gather real customer feedback, we use an independent review platform: We Love Reviews. Read below what some of our customers had to say about Magic Roofing.
You can use the form below to leave your own review. If you are not 100% satisfied with your experience with us, please contact our General Manager Matthew Marquez directly to help resolve the situation. Please contact him at 505-324-1094 or by email at matt@magicroofing.com
4.81
138 Total Reviews | 77 Verified Customers
Showing 1 - 1
of 1 reviews
Viewing Page 1 of 1
---
Most Popular Review Boards
4.33
39 Ratings
4.4
20 Ratings
---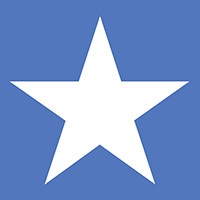 We Love Reviews
We Love Reviews

10/19/2022
Didn't receive cooler and they left trash
Contract stated that I would receive a free evap cooler 4500 cfm. When the man came to hook it up it was the same cooler that had been there before the roofing. They removed it and just put it back. never clean up everything after they finished.
---