At Magic Roofing, we believe in doing things right! So we really do care! Every time a customer leaves feedback, we listen. To gather real customer feedback, we use an independent review platform: We Love Reviews. Read below what some of our customers had to say about Magic Roofing.
You can use the form below to leave your own review. If you are not 100% satisfied with your experience with us, please contact our General Manager Matthew Marquez directly to help resolve the situation. Please contact him at 505-324-1094 or by email at matt@magicroofing.com
4.81
138 Total Reviews | 77 Verified Customers
Showing 1 - 1
of 1 reviews
Viewing Page 1 of 1
---
Most Popular Review Boards
4.33
39 Ratings
4.4
20 Ratings
---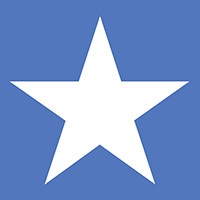 We Love Reviews
We Love Reviews

06/24/2019
Horrible experience
Multiple phone calls, techs that say they're going to be there and don't show up, messages not returned...heck, I couldn't even get a return call to pay my bill. Worst experience I've ever had with a contractor, period.
Replies
Mark Sr
I had the same result with them. Had a leak dripping into my family room after Magic put a complete tare off and replace. Called and left emails and phone messgaes for 2 weeks to finally get a call back. I ask them if they were waiting untill the sheetrock fell. Mark
Replies
Matthew Marquez
Dear Casey, My deepest apologies your roof repair experience with us was not a good experience. Our goal is to ensure you are ultimately satisfied with our service. Matthew our lead field manager is going to contact you. I will reach out to you personally, as well. Sincerely, Kevin
---